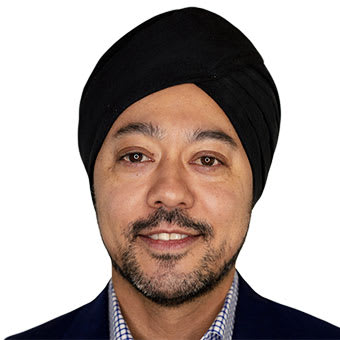 General Dentist
Dr. Amarjit Rihal is a General Dentist at Assiniboine Dental Group. 
Dr. Rihal graduated from the University of Manitoba in 1995 with a DMD degree. Amarjit's interests in dentistry revolve around technology using digital CAD/CAM systems that we have at ADG.

He was a member of the Manitoba Dental Foundation planning committee and is currently serving as Vice-President. Amarjit served as president of the Manitoba Dental Association (MDA) in 2013 and is the current chair of the IT Committee for the MDA. He is currently the chair of the Commission of Dental Accreditation of Canada (CDAC) and is an executive board member of the National Dental Examination Board (NDEB).

Amarjit has an interest in education and also serves as a part-time clinical and didactic instructor for the Faculty of Dentistry at the University of Manitoba. He is also a fellow of the International College of Dentists (ICD), the Pierre Fauchard Academy, and the American College of General Dentists.