At Assiniboine Dental Group in Winnipeg, our team of hygienists, assistants, technicians and administrative staff is here to support you.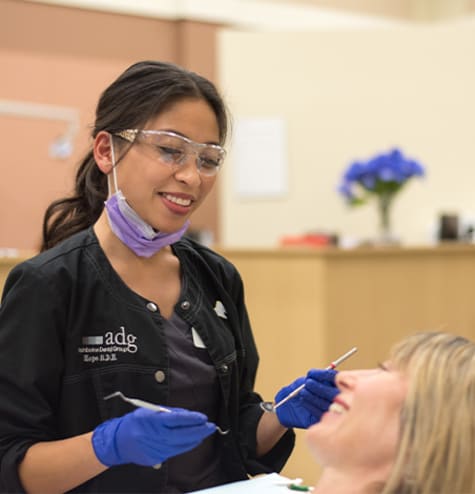 Our Caring Team is Here for You!
At Assiniboine Dental Group, we have a large team of staff to ensure you always have access to the comprehensive dental care you need. 
In addition to our dentists and specialists, our team includes:
30 Dental Hygienists (12 to 15 on-site per day)
20 Dental Assistants
15 Administrative Staff Members
3 Lab Technicians
3 Patient Care Coordinators
1 Practice Manager
1 Assistant Practice Manager
Meet Our Patient Care Coordinators
Our Patient Care Coordinators can provide assistance with your insurance and financial options, and help keep you on the path to good oral health.
Nichole
Lynn
Meet Our Practice Managers
Our Practice Managers keep our practice running smoothly to ensure a coordinated approach to your oral health.
Heather
Murray
Murray
Assistant Practice Manager