At Assiniboine Dental Group in Winnipeg, our periodontist helps our patients prevent and manage periodontal (gum) disease.
About Periodontics
Periodontics is the dental specialty focusing on the treatment of periodontal (gum) disease. Gum disease is an infection of the supporting tissues of the teeth, including the gums, gingiva, alveolar bone, cementum, and periodontal ligament. A periodontist is a dentist who specializes in this field of dentistry. 
Gum Disease Treatment Options
It is important to treat gum disease because it can affect a number of health issues, including heart health, diabetes, and the ability to lead a healthy lifestyle. 
Periodontal treatment methods depend upon the severity of the disease.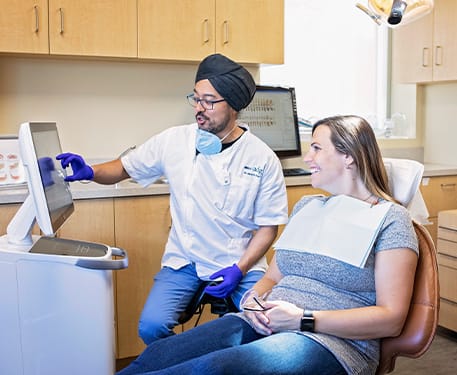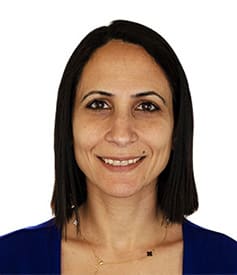 Request An Periodontic Appointment Today 
Meet Dr. Reem Atout
Dr. Atout received her Bachelor's degree in Dental Surgery (BDS) from Jordan University of Science and Technology in 2000, and shortly after that moved to California, where She obtained California dental license and practiced in general dentistry for a few years.
In 2009, She joined the University of Alabama in Birmingham where She continued her training and earned a Master in Science (MS) and a Certificate in Periodontology.
Dr. Atout is a full time associate professor At the University of Manitoba. An executive member at the Canadian Academy of Periodontology, a diplomate at the American academy of Periodontology. Dr. Atout is also a fellow of the Royal College of Dentists of Canada (RCDC). She is looking forward to meeting you and taking care of your periodontal needs.