At Assiniboine Dental Group in St. James, Winnipeg, our orthodontist offers braces and Invisalign® clear aligners to help you achieve a straighter smile. 
About Orthodontics
Orthodontics is a speciality of dentistry that focuses on the treatment of irregularities in the teeth (especially of misalignment and malocclusion) and jaws. An orthodontist is a dentist who specializes in this field of dentistry. 
Orthodontic Treatment Options
Invisalign Clear Aligners
We are proud to offer Invisalign. These clear, custom orthodontic aligners can help you straighten your smile.
Braces
Braces apply continuous pressure to the teeth over a period of time, slowly moving them into their new, corrected positions.
As pressure is applied and the teeth move, the bone changes shape to accommodate the new positions of the teeth.
Traditional metal braces have been used for decades to straighten teeth. In recent years, advances in orthodontic treatment have resulted in braces that are low-profile, more comfortable and easier to care for.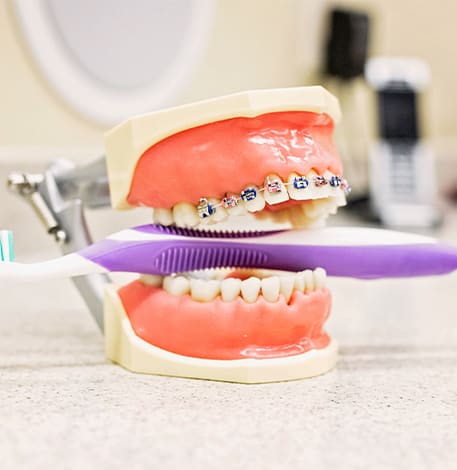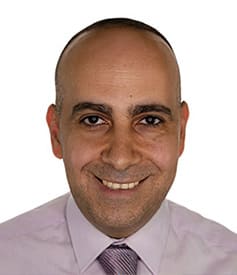 Request An Orthodontic Appointment Today
Meet Dr. Baha Atout
Dr. Atout is a board certified specialist in Orthodontics, currently works as an Assistant Professor in Orthodontics at the University of Manitoba, and has a background in Orthodontics spanning over 20 years.
After obtaining his Bachelor of Dental Surgery (University of Jordan 1999), Baha completed his three-year specialty training in Orthodontics and Dent facial Orthopedics at the University of Marmara in 2002 obtaining a PhD of Science degree. He earned an additional Dental Specialty and Training Certificate in Orthodontics from University of Manitoba in 2017.
Baha is also an active member of the Canadian Orthodontic Association, American Orthodontic Association, a Fellow of the Royal College of Dentists of Canada.
During his free time, Baha enjoys watching and playing Basketball, Soccer and travelling with his wife and three children.