At Assiniboine Dental Group in St. James, Winnipeg our general dentists offer a full range of general dentistry services, including dental exams and cleanings, fillings, tooth restorations, and more.
Our General Services in Winnipeg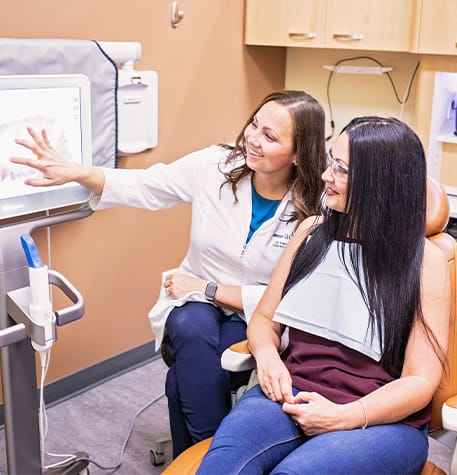 General Dentistry at ADG
General dentistry encompasses a wide range of essential dental treatments and services. Its primary goal is to preserve your natural teeth for as long as possible.
Keeping teeth healthy with preventive dental care is our goal for every patient at Assiniboine Dental Group. 
Treating Common Dental Issues
If you have a tooth that is sensitive to hot and cold, or your gums are bleeding when you brush, these can be signs of bigger problems.
Ignoring these problems will make them worse, but a trip to our office can help. We provide treatments for common problems like tooth sensitivity and broken or missing teeth.