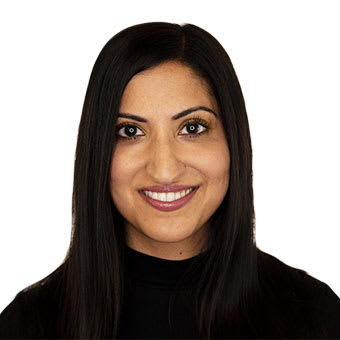 General Dentist
Dr. Anjali Gandhi is a General Dentist at Assiniboine Dental Group. 
Dr. Gandhi graduated from the University of Manitoba, Faculty of Dentistry in 2005 and is proud to be a part of Assiniboine Dental Group ever since. She is committed to providing quality dental care to all her patients and performs all aspects of general dentistry.
In her spare time, Dr. Gandhi enjoys cooking, travelling and being active. Both she and her husband were both born and raised in Winnipeg and with their daughter, love to explore the outdoors.