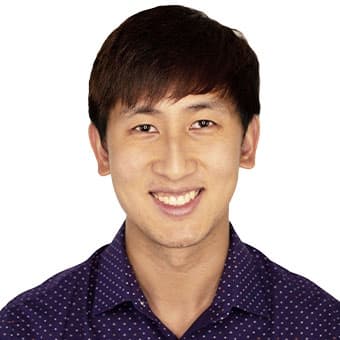 General Dentist
Dr. Huei Cheung is a General Dentist at Assiniboine Dental Group. 
Dr. Huei Cheung graduated from the University of Manitoba College of Dentistry in 2019. While in school, he represented the U of M at the Federation of Canadian Dental Student Associations (FCDSA) before obtaining his DMD degree. Aside from joining Assiniboine Dental Group right after graduation, he also returned to the university as a part-time clinical instructor.

Huei loves all aspects of dentistry and continuously strives to expand his scope. He believes that lifelong education is important for both himself and his ability to provide the best care for his patients.

In his spare time, Huei enjoys playing golf, billiards, and spending time cooking fancy meals. Also, if you've ever been to the Korean Pavilion during Folklorama, you might recognize him as he holds a 5th degree black belt in Tae Kwon Do and has performed there on numerous occasions.
Dr. Cheung has an Instagram account where he posts some of his esthetic and more interesting cases. Check it out here: @drhueicheung